Free Shipping on orders over $99
HiPep contains Deglycyrrhizinized Licorice, Chamomile and Meadowsweet to support peptic and lower gut health.*
These herbs have been traditionally used in herbal preparations to:
Support normal function of stomach acid secretions*
Promote healthy mucosal tissue within the upper gastrointestinal tract*
Promote healthy tone and function within the upper gastrointestinal tract*
Help relieve occasional indigestion symptoms of the gastrointestinal tract, including bloating and flatulence*
The combination of herbs in HiPep contains many compounds including flavonoids, sterols, phenolic glycosides and tannins. The essential oil contains α-bisabolol and chamazulene.
Chamomile Quality Story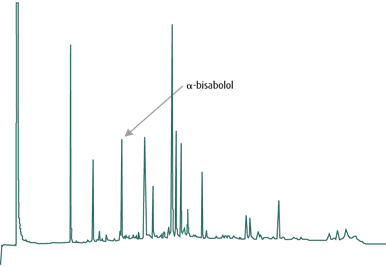 German or true Chamomile (Matricaria recutita) contains a range of essential oil components and high levels of flavonoids.
A wide variation in the levels of these constituents is found between different chemical races or varieties of Chamomile.
Some varieties do not contain alpha-bisabolol which is an important active component. MediHerb® has selected a variety of Chamomile which contains alpha-bisabolol for use in our products. alpha-bisabolol is detected by Gas Chromatography (GC).
Please be aware Roman Chamomile (Chamaemelum nobile = Anthemis nobilis) can be an adulterant in, or substituted for, true Chamomile and should be avoided due to allergic reactions.
---
Suggested Use:
1 tablet 3 - 5 times daily, or as directed.
Caution: Contraindicated in known allergy to plants of the daisy family. Meadowsweet should be avoided by persons hypersensitive to salicylates. Not to be used during pregnancy and lactation unless otherwise directed by a qualified health care professional. For other contraindications and cautions consult your health care professional. This product is packaged in a facility that manufactures other products containing soy, milk, egg, wheat, peanut, tree nuts, fish and shellfish. Keep out of reach of children. Store in a cool, dry place out of direct sunlight.
---
Nutrients & Ingredients
Each Serving Size (1 Tablet) contains: Deglycyrrhizinized Licorice root 27.5:1 extract 125 mg (from Glycyrrhiza glabra root 3.42 g), Chamomile flower 6:1 extract 100 mg (from Matricaria recutita flower 600 mg), Meadowsweet herb 5:1 extract 100 mg (from Filipendula ulmaria herb 500 mg), Chamomile (Matricaria recutita) flower essential oil 5 mg. Other Ingredients: Microcrystalline cellulose, dibasic calcium phosphate dihydrate, sodium starch glycolate, maltodextrin, silicon dioxide, hypromellose, and magnesium stearate.
---
For other contraindications and cautions, please refer to the Potential Herb-Drug Interactions Chart.
Please consult the actual product label for the most accurate product information.
*These statements have not been evaluated by the Food and Drug Administration. These products are not intended to diagnose, treat, cure, or prevent any disease.
Drs. Eric & Katie Snow have been helping people transform their health for over 16 years through their private practice Snow Holistic Health in Lake Charles, LA. Together, they wrote the best-selling book "Eat & Be Well: How to use food to Maximize Energy, Boost Brain Power, and Get Out Of Pain". They have been featured on Fox news, NBC and more.
Dr. Eric Snow, D.C. is a sought-after national speaker on such topics as weight loss, nervous system health, functional medicine, natural detoxification, disease prevention, and biblical faith teachings. He has appeared on national TV networks like FOX, NBC, and was also featured on "America Now".
Dr. Katie Snow, Pharm.D. has worked in all levels of pharmacy practice, including compounding, retail, surgery center and hospital. She has seen first-hand the effects of a body not being properly stewarded and the chronic disease that ensues, leaving an aftermath of strained caregivers and financial wreck.
You order will be shipped with in 2 business days of placing it.
We have a 30-day return policy, which means you have 30 days after receiving your item to request a return. To start a return, you can contact us at support@snowholistichealth.com