Free Shipping on orders over $99
Yes, and here's an example of exactly what we do…
A mother brought her daughter in to see us who began showing signs of anxiety at a very early age. These symptoms continued to progress and worsen and she was terrified of social gatherings and events. She complained that her chest was tight, and she couldn't breathe.
When she came to Snow Holistic Health, we ordered hair analysis to screen for toxic elements and tested her for food allergies and sensitivities. Using our holistic approach, we learned she had very high levels of various metals and was very intolerant of gluten, dairy, and soy. We put her on a very mild, yet powerful detox regimen to pull those metals out of her system and created a personalized whole food nutritional diet plan to address our findings. Within two weeks of following the treatment plan and removing these foods from her diet, we saw significant changes!
"I am more vital and energetic than I've been in 25 years."
At 50 years old, after years of illnesses, numerous surgeries, a car accident, and a non-stop family life working and raising six children, I became severely ill and was unable to restore my health. With the help of Dr. Eric Snow and Dr. Katie Snow through regular chiropractic adjustments and following recommendations from my nutritional consultations, I have gone from what I believed was about to be my death, to becoming more vital and energetic than I have been in 25 years.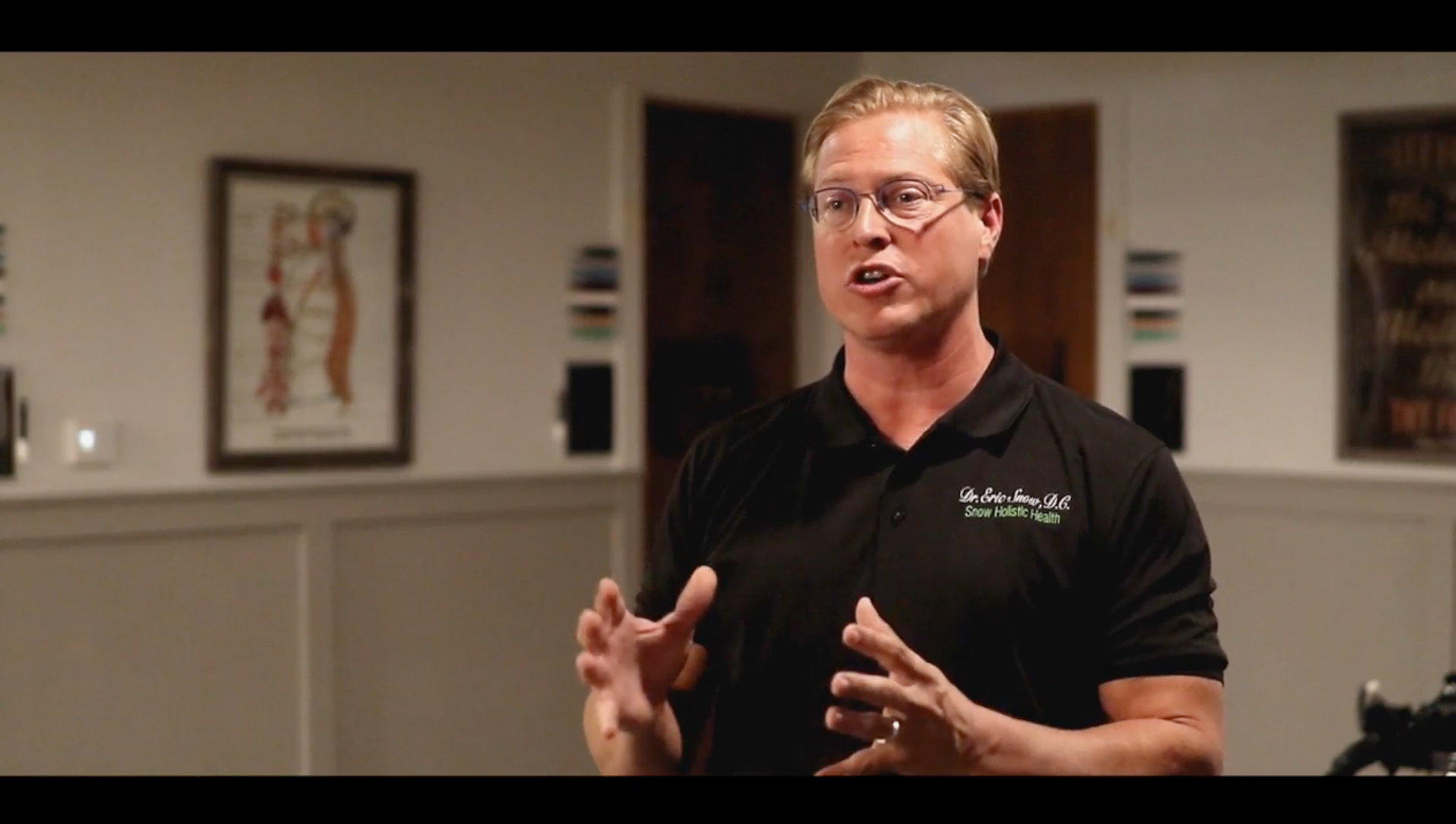 For more than 11 years, we have been committed to serving patients in their journey to health and wellness through chiropractic care, whole food nutritional therapy, and a variety of treatments. We created Snow Holistic Health to help thousands of individuals overcome chronic ailments, diseases, and injury and to achieve optimal health.
Meet Doctors Eric & Katie Snow
Dr. Eric Snow, D.C. is a Chiropractic Physician and functional nutritionist. Dr. Katie Snow, Pharm. D. is a Pharmacist and functional nutritionist. Together, we wrote the number one best selling book "Eat & Be Well: How to use Food to Maximize Energy, Boost Brain Power, and Get Out of Pain".
Your health is your GREATEST asset! Make taking care of your health a priority and regain the healthy, happy, and energetic version of yourself again. 
The rewards are priceless!
Dr. Katie Snow